Having a Eurovision party this week and want to figure out who gets your douze points? I've got a little booklet for each semi-final with space to judge each song, outfit and performance. Add them together for your own ranking.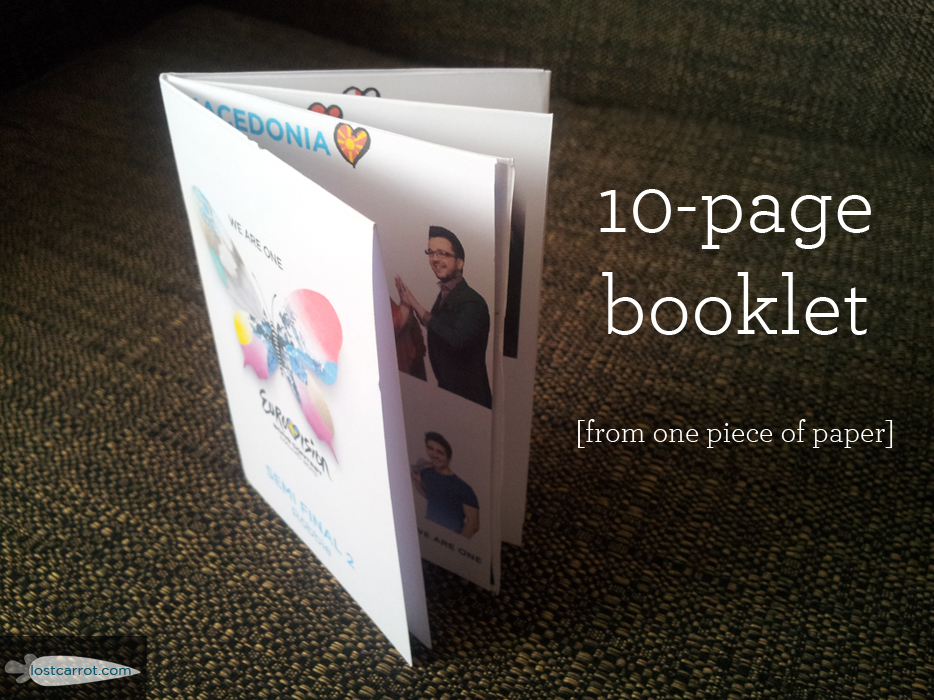 I have the PDF printables available for Semi Final 1 and Semi Final 2. Set fit-to-page for printing and double-sided if you have that ability.
Then just follow these simple instructions. A few folds and a couple of snips, and you will have your own 10-page booklet out of one sheet of paper. (If using the PDFs, you'll be folding on the dotted lines and cutting on the solid. But you can easily use these instructions to make a little book for any other purpose too!) The PDFs are A4 paper, because America doesn't do Eurovision. When making your own, you can use any size paper knowing that your final book size will be 1/8th the size of that paper.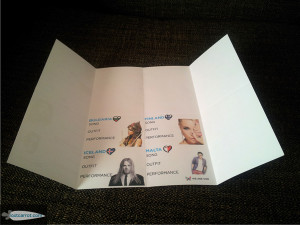 Fold paper in half the long way and then the short way. Then fold the two ends in towards the middle. You'll end up with a grid of 8 rectangles.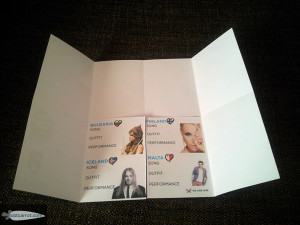 Using a scissors, cut along the folds so that you've made a sort of 'T' in the center of your paper. (As above.)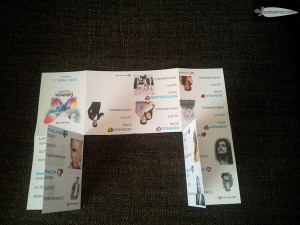 Fold open the "double doors".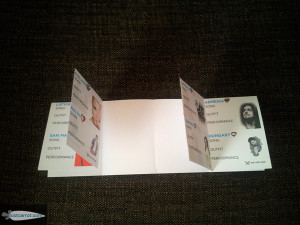 Then fold the paper back in half the long way.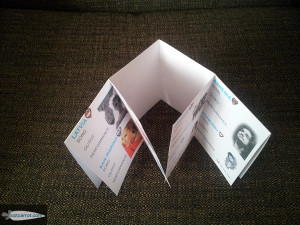 Here's where it gets a little tricky to type the directions, but fold it in half at the two rectangles which were opposite the "open doors".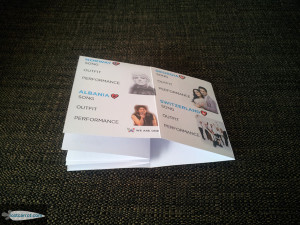 Then it will look like the above. Ready for the final fold. You'll be looking at the final two pages of your book OR at the front & back cover depending which way you have it laying.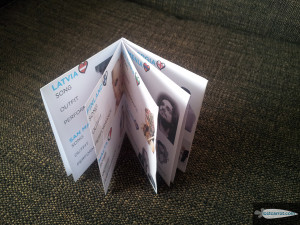 Make the final fold so that your cover pages are on the outside. And voilà! A book! I sometimes have to adjust some of the folds a little bit (particularly if using a thicker paper.) I trim the edges a bit too if I had a wonky fold somewhere, but just make sure you don't trim one a side that is a fold and not an edge.
You can also put a dot of glue in the gaps where blank sides are touching each other, but I find they sit pretty fine without it.