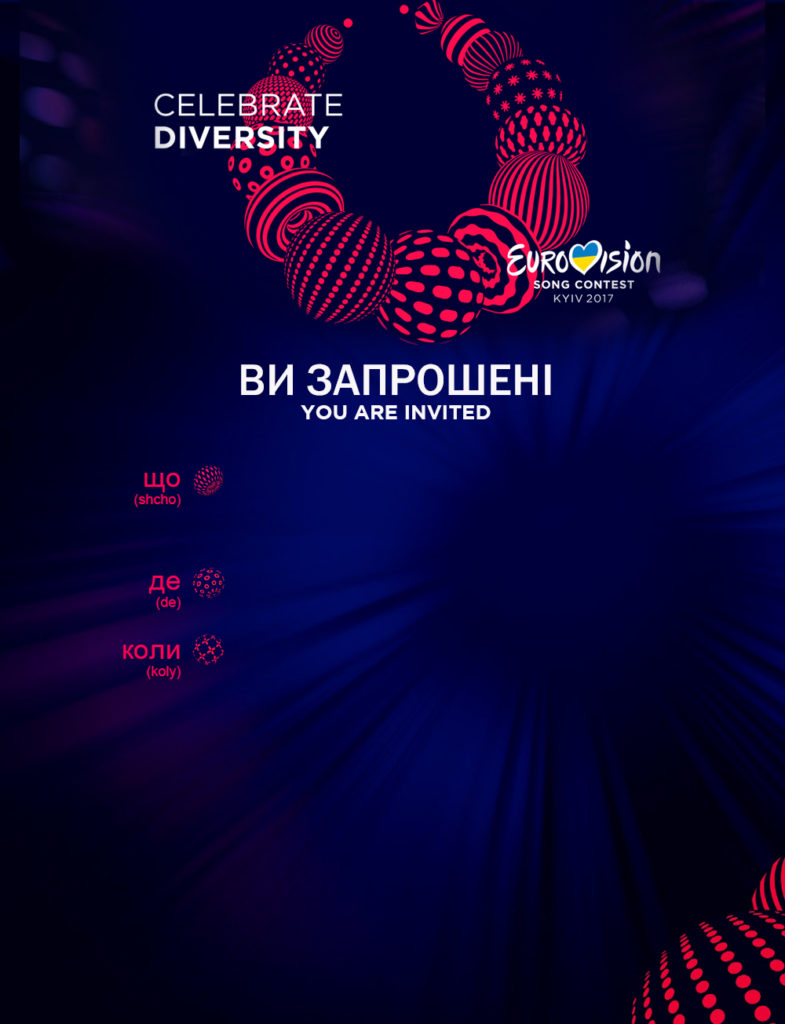 Time to save the date! Eurovision party invitations are here. Just add your own shcho/de/koly (what/where/when). If you want to get super authentic Ukrainian, you can use this cool free font based on the handwriting of famous Ukrainian poet, writer, artist, public and political figure — Taras Shevchenko.
Here's our tentative plan if you need some inspiration…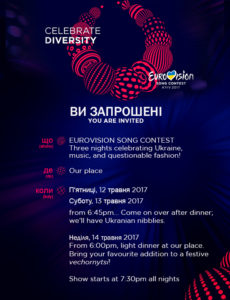 I'm still adding bits to my Eurovision Pinterest board, so be sure to follow it for more Ukrainian ideas!